In a Few Words
A face mist toner with anti-aging ingredients.
Andalou Naturals Blossom + Leaf Toning Refresher states it is ideal for dry and very dry skin, dull and flaky skin, prematurely aging skin, and those with fine lines and wrinkles. "Fruit stem cell complex, resveratrol, CoQ10, and aloe vera polysaccharides instantly hydrate and replenish with essential nutrients, gently sooth irritation and balancing skin's delicate pH, geranium and orange leaf uplift and tone for a natural glow and a rejuvenated complexion. Resveratrol and CoQ10, super antioxidants, support skin well being and essential building blocks, collagen and elastin, for a softer, smoother appearance and vitality. Skin's truest self is fully realized with a portfolio of a nature's most potent bioactvies and the innovation that captures it all." The toner comes in a plastic spray bottle, has 6 oz of product and sells for $13.00.
The Takeaway
I bought my toner at Ulta a little over a week ago and have used it once a day since then. I picked out this toner because I love to try new face mists – I  keep most of my skincare the same, but toner is one step that I like experimenting with. I usually go for hydrating face mists/essences like Belif Hungarian Water Essence or Mario Badescu Facial Spray with Aloe, Cucumber, and Green Tea. I liked that this toner has a base of aloe juice and has CoQ10, Vitamin C, tea extracts, and fruit stem cells. The price was right and the bottle was pretty big so I decided to give it a try.
A minor complaint it that the mist is not fine and gentle, it sprays a ton in a small area. I could overlook that if I really liked what was being blasted on my face, but I don't. THe toner burns the dryer areas on my face around my eyes and cheek bones. I have dry skin, but I take good care of it, and my eye area can be dry and sensitive, but I don't usually have any issues with it… except with this mist. I kept using it thinking that it wasn't really burning or maybe it would stop irritating my face, but nope. Looking over the ingredient list, my best guess for the irritation/burning is alcohol in it. Admittedly, I knew there was alcohol  in this toner before I bought it. This toner has Phenethyl Alcohol for fragrance and inhibiting the growth of bacteria – according to my research fragrance alcohols are similar to simple alcohols and can be drying and irritating. Normally, I would have never bought a toner with alcohol in it, but it was pretty far down on the ingredient list, I liked other ingredients, and I was feeling adventurous and wanted to try something from brand I really hadn't heard of. Unfortunately, the formula just really does not work with my skin.
Hard pass if you have dry or sensitive skin; the other ingredients don't outweigh the alcohol in this toner.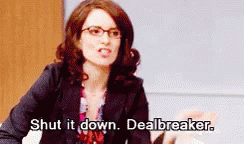 Notable ingredients it DOES have:
CoQ10 – antioxidant
Magnesium Ascorbyl Phosphate – Vitamin C
Notable ingredients it does NOT have:
Parabens
Possible irritants:
Phenethyl Alcohol – fragrance, anti-bacterial
Essential Oil
Vegan: Yes
Tested on animals: No
Country of origin: Made in the United States
Other Info:
Gluten free
Non-GMO Verified
Complete Ingredients:
Aloe Barbadensis Juice (Organic), Panthenol (Pro Vitamin B5), Tocopherol (Vitamin E), Lauric Acid, Fruit Stem Cells (Malus Domestsica, Solar Vitis), BioActive 8 Berry Complex (Organic), Resveratrol, Ubiquinone (CoQ10), Magnesium Ascorbyl Phosphate (Vitamin C), Aspalathus Linearis (Rooibos) Extract (Organic, Fair Trade), Hibiscus Rosa Sinensis Extract (Organic, Fair Trade), Camellia Sinensis (White Tea) Extracts (Organic, Fair Trade), Phenethyl Alcohol, Ethylhexylglycerin, Citrus Aurantium (Bitter Orange) Oil (Organic), Geranium Maculatum Oil (Organic)